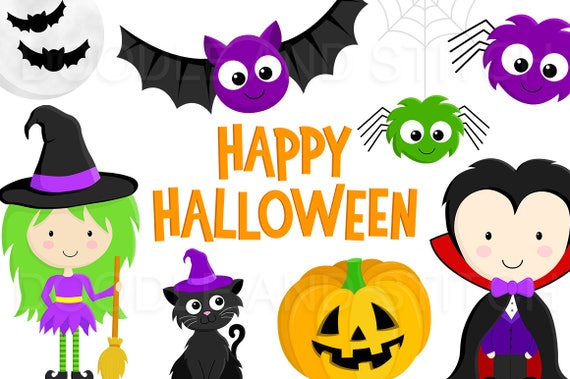 Hello
Members
PRESIDENTS MESSAGE
It was so nice seeing everyone at our Orlando Ski & Travel Club membership drive picnic at Wekiva Island last month. What an awesome turn-out--we had eighty members and new guests in attendance and tons of fun! The venue was perfect and weather cooperated nicely. Sonny's delicious barbeque was served in an air conditioned pavilion and there was plenty of food and dessert for all. Kayaking was a hit by several that paddled the beautiful Wekiva River. The best part of the event was getting to see our family and friends together again in person, instead of Zoom, and catching up on life events over the past six months.
Last weekend Amy McClurg, 2nd VP of Non-Ski Activities, organized a memorable day at the New Smyrna Speedway Races. Keep your ears open and eyes out for more local events. Amy will be announcing some fun outdoor activities in the next few months.
Have you visited our OSTC website lately? There is a great lineup of ski trips and exciting adventure travel trips planned. They are booking up fast, so don't delay to sign up and go!
Now that the governor has announced Phase III openings from Covid, we are making plans to bring back the OSTC monthly social. An upcoming social will be held on Thursday, October 8 at the Teak Neighborhood Grill at 901 S. Orlando Ave., in Maitland. The Teak's Patio has plenty of room for safe socializing.
Robin Beckman, Program Director, is planning the OSTC annual holiday event which will be at Ace Café, Orlando. Mark your calendar for December 3, more to come.
Hope you and your family have fun carving spooky pumpkins, visiting haunted houses, and watching your favorite horror movie - Happy Halloween!
Rhonda Ulmer
President
SUN VALLEY 2021
Sun Valley "Celebrity Hotspot" - Welcome to the birthplace of destination skiing! More than 3,400 vertical feet and over 2,000 acres of varied terrain, Sun Valley offers skiers and boarders something special on not just one mountain, but two. Bald Mountain's consistent pitch, lack of lift lines and variety of terrain have earned it a reputation as one of the world's finest ski mountains. 13 chairlifts and 65 varied runs await skiers and boarders on both sides of Baldy. Dollar Mountain is the perfect place to get introduced to downhill sports and features two new high-speed quads, a full-featured terrain park with 76 rails and the Wundercarpet, an effortless uphill transporter!
1 FEMALE NEEDED
GROUND ONLY, BOOK YOUR OWN AIR
TELLURIDE 2021

Nestled at the end of a box canyon in the San Juan Mountains of Southwest Colorado, Telluride sits against the most beautiful backdrops imaginable. Surrounded by the greatest concentration of 14,000 foot peaks in North America, this charming and authentic town is far removed from the hectic pace of everyday life. The eight-block historic district is lined with colorful Victorian homes, elegant restaurants and boutiques, fine art galleries and plenty of Old West saloons. A 13-minute gondola ride links the town to the European inspired Mountain Village, with its unsurpassable scenic ambience and ski-in/ski-out lodging. While the mountain is known for its challenging terrain, 38% of the 1700 acres is rated intermediate and 24% beginner. There are plenty of corduroy cruisers, meandering green and blue runs, moderate bumps, along with the steep and deep if you want.
4 Spots with air available
PARK CITY 2021
JOIN TEAM ORANGE
Park City Mountain and Canyons were connected, to create the largest ski resort in the United States. Canyons' staggering 4,000 acres were joined to Park City Mountain Resort via the Quicksilver Gondola, and together the two areas offer more than 7,300 acres of world-class ski and snowboard terrain.
PACKAGE PRICE WITH NON-STOP AIR
into Salt Lake City: $1,381
Trip sold out wait list started.
ZERMATT 2021
Orlando Ski & Travel Club is excited to announce we will be returning to Switzerland, March 8-20, 2021. The trip includes all the same Itinerary, except in reverse order. We will be flying into Zurich for two nights, moving onto Lucerne via private coach for two nights, then train to Zermatt for six nights, ending with a fabulous train ride around the top of Lake Geneva into Geneva for the final night of the trip.
The trip is first opened ONLY to the Returning 2020 registrants, who have Trip Credits from the incomplete 2020 trip. Returning registrants, ensure your space for use of credits by registering now!
After August 15th, the trip will be opened up to General Membership. Likely there will only be a few spaces which will become available, thus SIGN UP quickly after the 15th.
Currently seeking one FEMALE to share hotel room with another female. And, one MALE to share with another male. Plus, only two individual spaces remain. Sign up now!
Hope to see you on the "Swiss Dream Trip 2021"!
PERU – 11 days!
Marvel at ancient wonders and modern culture during this once in a lifetime trip. Check Machu Picchu off your bucket list! Immerse yourself in Peru!
In Lima, we'll discover some of the country's best museums, churches, historic plazas and bustling shopping areas— including a private tour of the famously yellow Baroque Church of San Francisco. From there we fly to breathtaking Cuzco where we'll discover Cuzco's ancient sites, explore modern Andean culture with a visit to Chinchero, a weaving village high in the mountains, as well as take a rafting trip the Urubama River and a train ride through the Sacred Valley. From there, we head to Machu Picchu. Located on a mountaintop 8,000 feet above sea level in the Peruvian Andes, the city was built with residential, military, and religious areas. Our small group will visit the spectacular ruins twice, allowing us for a deeper exploration of the site after the crowds are gone. We'll witness the Intihuatana (a sundial-like megalith), the Temple of the Sun, and the Room of the Three Windows in Machu Picchu's Sacred District.
2 Spots Available
2021 ARIZONA
ADVENTURE TRIP
This is your chance to experience the Grand Canyon from multiple vantage points and throughout the day – overhead by air, at the base on the river, rim-top sunset vistas, and trail hikes. Sedona is an Arizona desert town near Flagstaff that's surrounded by red-rock buttes, steep canyon walls and pine forests.
2 Spots Available
1 Female interested in sharing room
CHRISTMAS MARKETS ALONG THE DANUBE
Experience the spirit--with OSTC aboard the Grand Circle Cruise line 162-passenger ship, M/S River Adagio, through 2 European countries for a magical Christmas season you will never forget including *Austria: Linz, Melk, Vienna & *Germany: Nuremburg, Regensburg, Passau. Walk their streets and experience all the old-world holiday traditions these regions offer—homemade toys, ornaments, & handicrafts, just in time for Christmas, to go with the smells of fresh baked cookies, warm mulled wine, and chestnuts roasting on an open fire
LIMITED SPOTS LEFT
BOARD FEATURE
SANDY RACINSKI
ADVERTISING DIRECTOR
When Mike, my husband, gave me snow skis as a birthday present, I had never snow skied before! Water-skied, yes, but as any snow skier can tell you, it is not the same thing. After visiting Chicago with side trips to mountains in Wisconsin in 8 degrees real temperature, I didn't know how to stop moving on ice; I slid multiple ways down the slope but I wouldn't call it skiing. Favorite part was the hot buttered rum in the lodge. Next trip was to Zermatt, Switzerland (Matterhorn) on our tenth wedding anniversary. It was very enchanting but bruising to my body and ego. Then off to Engleberg's Mount Titless, riding their rotating double-decker cable car on its pre-grand opening ride (for locals) up to almost 12000 feet. Got stuck part-way down and nobody spoke English, so it was a little scary until the riders started dancing the polka while we waited. Talk about testing it out… Mike and I were likely the first Americans to ride it and certainly the first to get stuck on it! Finally, I took a ski lesson. Europeans told us we should ski out west as USA has the best ski slopes, nice and wide.
Next stop Breckenridge Colorado, from sea level to 9000 ft. More lessons…maybe I CAN do this. Untying my sneakers was a chore, let alone skiing, but what an adventure! The next year, we discovered Orlando Ski Club and never made our own arrangements again! Everyone was so friendly and encouraging. Once we saw the Trip Details and Itineraries, we signed up and never looked back. Went on all the Jake and Laurie Vest ski trips every year and to Big Sky or Winter Park with Moose (Jerry Boehm) for years. I love Skiing with OSTC friends, the pre and post trip parties, the year-round events and we are regulars at monthly Socials. Since becoming a Board Member, I realize how much it takes to operate this volunteer organization and it makes me really appreciate this club, its board, and members. Thanks for the great adventures over the past thirty+ years, OSTC. Although our skiing has been curtailed, I still love Ski Life and the Orlando Ski & Travel Club! Bring on the Snow!
IN MEMORY
We are sorry to announce the recent passing of Sharon Kemp, July 27,2020. Sharon was Past President and an active member of OSTC and loved to travel on FSC trips. Sari Cornelious is in the photo with Sharon. Sari was active on the OSTC Board and loved to travel with our club, she passed away on April 2, 2020. Our thoughts and prayers go out to the family. Sharon and Sari will be missed.

BECOME A MEMBER OR RENEW YOUR MEMBERSHIP
MONTHLY EVENTS
Join your Orlando Ski & Travel Club friends at the following events.
Visit each link for more details.
Monthly Social
OCTOBER MEETING
TEAK NEIGHBORHOOD GRILL

901 South Orlando Ave.
Maitland, FL 32751
Thursday October 8, 2020
6:00 PM to 8:00 PM EDT

THIRSTY THURSDAY
Social Happy Hour
OCTOBER MEETING
Thursday, October 1, 2020

6:00 PM to 8:00 PM EDT

GREAT READING MATERIAL
Chairlift Chat is the official blog of Skiessentials.com. In it, we give reviews of our favorite ski gear, provide information about the latest ski technology, discuss the latest news in the ski industry, and so much more. Check it out!
FORWARD THE FUN - FEEL FREE TO SHARE THIS NEWSLETTER WITH FAMILY AND FRIENDS

The Orlando Ski and Travel Club is a year-round, volunteer-run social organization with over 300 adventurous members whose winter activities center on snow skiing and snowboarding. Since 1976, the Club has been offering trips to top-rated ski destinations world-wide. We are a proud member of the Florida Ski Council . In addition to fabulous group ski trips, the Orlando Ski and Travel Club offers a variety of activities and social events to keep you busy during the "off" season. From wine tastings to cruises and weekend excursions, the Orlando Ski Club is your year around social club. Join today and start enjoying the camaraderie and fun!

Copyright © 2018 Orlando Ski and Travel Club. All rights reserved.
President Orlando Ski Club, 1112 Wilkinson St, Orlando, FL 32803
Contact email:
orlandoskiclub@gmail.com
You are receiving this message because you are either a current club member, past club member or requested to be included in club mailings at
www.orlandoskiclub.com