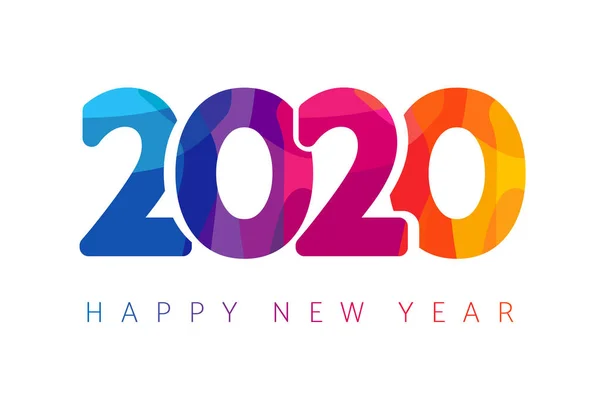 Hello David Pugh
HAPPY NEW YEAR
PRESIDENTS MESSAGE
Wow! I hope everyone had as much fun as I had at the Holiday party held at Ace Café downtown last month. It was so nice seeing everyone, doing a little dancing, and enjoying all the great food and beverages. A BIG thanks to everyone for the toys and funds for Toys for Tots—our Marines almost had to bring in a platoon to take all our donations out the door! A great job and thank you goes to our Programs Director, Robin Beckman, for the festivities and planning!
I trust everyone had a wonderful Christmas whether at home here in greater Orlando or afar. Always fun to be with family and friends, to share memories, to experience the warmth and love the season brings, and reflect on the year. Hope Santa brought you new skis or a warm sweater to take on the upcoming ski trips. Speaking of skiing, the 2019/20 ski trips are basically sold out and have waiting lists. Always need to sign up early for that special trip you want. Please check the site for last minute cancellations.
We closed 2019 with a wonderful trip led by Steve Clark to Banff/Lake Louise, Canada. Still more to come - with ski trips departing to Vail, Snowmass, Whitefish, Jackson Hole, Breckenridge, and Zermatt! I understand Zermatt may still have space if you act quickly—inquire with Trip Leader Kathryn Hardage if interested.
Aside from skiing, we also offer adventure trips. OSTC is going to Machu Picchu, Peru in May. There are a few spaces left. Please check with Amy McClurg soon, before those are all gone too! Steve Clark is leading another exciting rafting trip up to beautiful Tennessee and Georgia with a side trip to Charleston in July….always a fan favorite! See details at www.orlandoskiclub.com.
Our next social is January 8th at Winter Park Ale House from 6-8 pm. Join the fun, share your trip photos, meet your new roommates before the upcoming ski trip, or just experience being a family member of the Orlando Ski and Travel Club with old and new friends.
Happy New Year!
Rhonda Ulmer
President
LOCAL EVENT
Monthly Social
When:
January 8 th , 2020
Where:
Winter Park Village Ale House
(corner of Lee Rd & Hwy 17/92)
Time: 6 - 8 pm
USE LINK BELOW TO RSVP
A FEW PICTURES FROM THE BANFF TRIP
SKI TRIP UPDATE
All ski trips are
SOLD OUT
but keep an eye out for cancellations.
Don't forget about
Peru Adventure, 3 spots left
Rafting Party Trip, 7 spots left
Flash-Whitefish-Flash
For members going on Whitefish there are new options: Glacier National Park Excursion and/or Daily Breakfast Buffet.
ZERMATT :
Space for ONE person w/Male Roommate. Few double rooms with group air still available.
Bucket list DREAM SWISS SKI & TOUR trip! ALL Swiss trip, starting in Geneva on the southern tip of Lake Geneva, surrounded by the Alps, home of many famous boutique Chocolate producers. Major French influence both in the language and cuisine. ** Next, travel east to Zermatt for FSC portion of trip, via clean & comfortable train with beautiful scenery, pass through the deepest cleft valley with views of the highest mountains. Stay at the foot of Matterhorn (iconic pyramid shaped peak) in a luxury, eclectic, fun, family owned & operated EUROPEAN hotel! **From Zermatt, travel north via train to Lucernewith its well-preserved medieval core, elegant historic buildings, and genial atmosphere. ** Next,via luxury coach, further north to Zurich, global finance city; a cultural, social and historical melting pot with more Chocolate producers & stained-glass windows by Chagall.
UPCOMING
LOCAL EVENTS, SKI TRIPS & ADVENTURE TRIPS
LOCAL EVENT
Mark your calendars for
Orlando City Soccer's opening game
Sat., Feb 29th at 6 p.m. - more to come.
ADVENTURE TRIP
PERU – 11 days!
May 8th - 19th, 2020
(May 8th – 23rd, 2020 with 4-day post-trip extension)
Marvel at ancient wonders and modern culture during this once in a lifetime trip. Check Machu Picchu off your bucket list! Immerse yourself in Peru!
PRICE INCLUDES:Includes international airfare / airport transfers/ government taxes / fees and airline fuel charges, all land transportation and 2 internal flights, accommodations for 10 nights, 24 meals (daily breakfast, 8 lunches and 6 dinners – including 1 home-hosted lunch), 6 small group activities, gratuities for local guides / drivers / luggage porters, exploring in a small group of 16 people!

TRIP LEADER: Amy McClurg 407-595-5627
ADVENTURE TRIP
Rafting party trip to
Blue Ridge Mountains and Charleston, SC
Tuesday, July 28th – Aug 2nd, 2020
The Best of Tennessee, Georgia and South Carolina! – A True getaway! Visit with Nature and 20 of your best Ski and Travel Club Friends! You will first stay in a "NEW to us BADD ASS" Luxurious Mountain Home in Mineral Bluff Georgia that is 10,000 sq ft, 8 bedrooms, and 5.5 bathrooms! The Toccoa Lodge is a beautiful home nestled on 7 acres of private land with 1,200 ft of river front. Trails and hiking surround the property along with excellent trout fishing right in front of the Lodge
.Trip Leader: Steve Clark 407-803-2239
MONTHLY EVENTS
Join your Orlando Ski & Travel Club friends at the following events.
Visit each link for more details.
Monthly Social
Wednesday January 8th, 2020, from 6 - 8 pm
Winter Park Village Ale House
(corner of Lee Rd & Hwy 17/92)
USE LINK BELOW TO RSVP
Funday Humpday
Social Happy Hour for Active People

Wednesday, January 15th, 2020from 6 - 8 PM
Ace Cafe Orlando, 100 West Livingston, Orlando
USE LINK BELOW TO RSVP

BECOME A MEMBER OR RENEW YOUR MEMBERSHIP
Chairlift Chat is the official blog of Skiessentials.com. In it, we give reviews of our favorite ski gear, provide information about the latest ski technology, discuss the latest news in the ski industry, and so much more. Check it out!
FORWARD THE FUN - FEEL FREE TO SHARE THIS NEWSLETTER WITH FAMILY AND FRIENDS

The Orlando Ski and Travel Club is a year-round, volunteer-run social organization with over 300 adventurous members whose winter activities center on snow skiing and snowboarding. Since 1976, the Club has been offering trips to top-rated ski destinations world-wide. We are a proud member of the Florida Ski Council . In addition to fabulous group ski trips, the Orlando Ski and Travel Club offers a variety of activities and social events to keep you busy during the "off" season. From wine tastings to cruises and weekend excursions, the Orlando Ski Club is your year around social club. Join today and start enjoying the camaraderie and fun!

Copyright © 2018 Orlando Ski and Travel Club. All rights reserved.
President Orlando Ski Club, 1112 Wilkinson St, Orlando, FL 32803
Contact email:
orlandoskiclub@gmail.com
You are receiving this message because you are either a current club member, past club member or requested to be included in club mailings at
www.orlandoskiclub.com