Social Happy Hour
for Active People
3rd Wednesday, of every month @ 6:00pm
Meet other people that love participating in activities such as Running, Hiking, Tennis, Snow Ski and Boarding Trips, Adventure and Party Trips! Just stop by, say hi and hang out for bit. We're meeting in a Super New Downtown Orlando location at the ACE Café with Easy, Convenient and Free Parking.4-7 pm Happy Hour Specials include $3 Domestic Drafts, $4 Wine, $4 Drinks and $6 Happy Hour Eats menu! RSVP on Meetup.com through the link below.
Hosted by Steve Clark - VP of Trips & HH Host
RSVP for the Active HH here: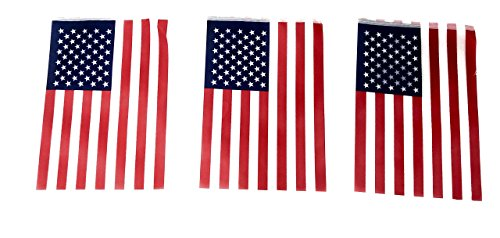 2019 - 2020

ORLANDO SKI AND TRAVEL CLUB
SKI TRIPS
Same price Check vs. Credit Card. Credit Card payment must be FULL PAYMENT.
Prices subject to change due to airline taxes, fuel surcharges & airport fees.
Ski- December 12-17, 2019…
Banff/Lake Louise, CA....
Come Ski the Big 3 & Stay in a Castle! Price: $1,442 per person, double occupancy. Includes RT air to Calgary, 5 nights deluxe lodging at the Fairmont Banff Springs Hotel, located in the middle of the oldest Canadian National Park, with access to almost 8,000 skiable acres at Mt. Norquay, Sunshine Village & Lake Louise Ski Areas (all 3 on same pass); pre-trip, ground transfers, welcome party
Trip Leader:
Steve Clark 407/803-2239
EMAIL: SClark2575@cfl.rr.com
Ski- January 4-11, 2020…
Vail, Colorado….
Like Nothing on Earth! The Ultimate Colorado Ski Resort! Price: $1,874 per person quad occupancy in 2-bed/2-bath condo. Includes RT air into Denver, at Vail Spa spacious Condo, just short yard walk to Eagle Bahn gondola & Lionshead village w/numerous restaurants & shopping. Vail offers skiing for every level with wide variety of terrain, 5289 skiable acres with incredible back bowls and vibrant villages w/European vibe!
Co-Leaders:
Michael Beckman 386/747-6162
David Pugh 407/619-2687
EMAIL: ostcnewslettereditor@gmail.com
Ski- January 18-25, 2020…
Snowmass, Colorado…FSC Trip
– Ski 4 Mountains – Stay Ski in/Ski out! Price: $2,262 pp Interlude Condo or $2,466 Stonebridge Hotel. Includes RT air into Aspen; ground transfers; 7 nights lodging ski in/ski out, Mt. side lodging; pre-trip & welcome party; 2 FSC dinners w/ DJ & dancing; mountain picnic; FSC SKI RACE, and tons of fun! Lift tix good for FOUR Mts. At Snowmass, ski 3,300 acres ranging from mild to wild w/lots of blue cruisers in between!
Trip Leader:
Cyndy Valence 407/810-3434
EMAIL: cyndyvalence@icloud.com
Ski- February 8-15, 2020…
Jackson Hole, WY…
Lasso a Wild West Adventure at Heart! Price: $1,656 per person double occupancy. Includes RT air into Jackson; ground transfers; 7 nights lodging at the newly renovated 49er Inn; numerous parties including the Amazing Ski Race. The Tetons and Yellowstone are nearby as is the National elk herd—incredible skiing, scenery, and wildlife abound including bison, elk, & moose. Oh, and the town is charming…
Trip Leader:
Dale Ulmer 407/920-6582
EMAIL: dalerulmer@gmail.com
Ski- February 22-29, 2020 …
Whitefish, Montana… FSC Trip
– Crown of the Continent Price: $1,680 per person dbl occ. Roundtrip airfare, 7 nights at The Lodge at Whitefish Lake with short complimentary shuttles to ski area and town. Great lift ticket rates including 70+ free for 360o skiing on 3,000 acres with 333 avg inches of snow. 2 FSC dinner+dancing, 1 mountain lunch; FUN race and pre-trip party. Optional group excursion to be offered for Wednesday.
Trip Leader:
Jackie Warren 407/314-0207
EMAIL: jwa407@aol.com
Ski- March 7-14, 2020…
Breckenridge, CO…
The Place People Go to Feel Alive! Price: $1,530 credit card or check per person double occupancy. Includes RT air to Denver; ground; 7 nights lodging Pine Ridge Lodge; pre-trip [party & welcome party at hotel. At Breckenridge you ski long epic runs at one of the biggest ski resorts in the United States while also enjoying western charm in one of the oldest towns in Colorado. Come join us for the real Breck Effect!
Trip Leader:
Devin Coffey 407/625-5693
EMAIL: cofybean@aol.com
Ski/Tour–March 11-24, 2020
Zermatt, Switzerland
Swiss Dream Trip – Geneva, Lucerne & Zurich-Tour! Price: $4,390 per person dbl occ. Incl RT Air; all train & coach transfers; 2 nights Geneva, 6 nights Zermatt at base of famous Matterhorn, 2 nights Lucerne, 2 nights Zurich (12 nights total); full bkfast buffet daily, 5 Happy Hours, 4 dinners, Gala Party, guided walking tour 3 cities. Split European trip w/skiing under mystical Matterhorn(optional day trips), AND touring 3 Swiss Cities!
Co-Trip Leaders:
Kathryn Hardage 407/341-3796
Betty Downs 407/876- 4677
EMAIL: hardage.kathryn@gmail.com
Trip is currently SOLD OUT; attempting to acquire rooms in 2nd hotel. Few more spaces being held for Trip Kick Off Event July 28th.

Adventure- May 8th-19th, 2020…
Peru & Machu Picchu
...All-Inclusive! Optional post-trip to Lake Titicaca Price: from $4,749 "All Inclusive" pp dbl occ. incl. Group Air from ORL; Marvel at ancient wonders and modern culture during this once in a lifetime trip. Check Machu Picchu off your bucket list!... immerse yourself in Peru. Train ride through the Sacred Valley, explore Colonial Lima, raft Urubama River, visit Chinchero Village, fly to Cuzco, tour Inca Fortress.
Trip Leader:
Amy McClurg 407/595-5627
EMAIL: amymcclurgosc@gmail.com
Adventure – Summer of 2020
Rafting in Tennessee
– Details to be determined soon…. Trip Leader: Steve Clark 407/803-2239 EMAIL: SClark2575@cfl.rr.com
Trips are available Now for signup at www.OrlandoSkiandTravelclub.com
Early Bird Discount of $100 off trip price offered for trip signups completed on the website through 7/15/19 & deposit paid




*Discount Non-Transferrable*




Promo Code - Earlybird