President's Message
Burrrr…finally chilly weather has made its way to Central Florida! Ahh…if only it could last for the Holidays! It's snowing steadily out west, several resorts opened early! Orlando Ski and Travel Club's first ski trip of the season leaves this coming Thursday, Dec 6th for our annual pre-holiday trip! Always a beautiful way to get in the holiday spirit!
OSTC's much awaited New Zealand & Australia Trip has just returned. I've heard nothing but RAVE reviews, with persons calling it "trip of a lifetime", "spectacular", "worth every penny"! All great reviews! Trip Leader's report is below.
OSTC plans to participate in several upcoming local Holiday Events. First, being Friday, November 30th (note organizers changed date on this event, moved forward by a day), FREE event at Dr Phillips Performing Arts, Songs of the Season.
Followed by, Saturday, December 8th, will be a jam-packed day of events ALL taking place in Historic Downtown Winter Garden. There is sure to be an OPTION to please everyone, participate in ALL or take your choice! We'll start our morning with an invigorating wake up bicycle ride on the West Orange Trail! Next, a walking tour of Historic Downtown with the Club's very own Local Historian. Simultaneously, the WG Farmer's Market will taking place, which is worth a trip unto its self! We'll follow up with lunch & some elbow curls at Crooked Can Brewery. AND, hang around 'til evening for Holiday music, light show and horse drawn carriage rides! How FUN!
Then OSTC's Holiday Party will be happening on Thursday, December 12th at Winter Park Village Ale House. Members and Guest are WELCOME! We hope our Guest will experience how much fun our club is and choose to join! Membership is extremely reasonably priced!
You will want to make sure to be present for this Holiday Party, it will be an ENHANCED version of our Monthly Social including heavy hors d'oeuvres, complimentary first wine or beer for Members only and Door Prizes.
Please let us know you are attending, so we can adequately anticipate our food needs, by registering at OSTC's Meet Up site.
As has been OSTC's tradition for many years now, we will be supporting the US Marine's "Toys for Tots" collection drive! For entry, please bring an unwrapped toy or make a $10 donation for the Marine's. OSTC has a track record of EXCELLENT giving of toys and donations collected, let's keeping it going!
OSTC is proud to have several active Reservist and/or retired Marine's within our Club. As we are PROUD of them and their service, let's make them proud of our giving!
For December's GRAND FINALE, join me and our VP of Year Round Activities as we decorate our bicycles with Holiday Lights and join others at Retro Cycles in College Park to tour holiday lights! As a mass our lighted bikes will make us very visible to motorist!
OSTC is an active and energetic group! Let's get moving! See everyone at multiple events this month! Happy Holidays!
Kathryn Hardage, President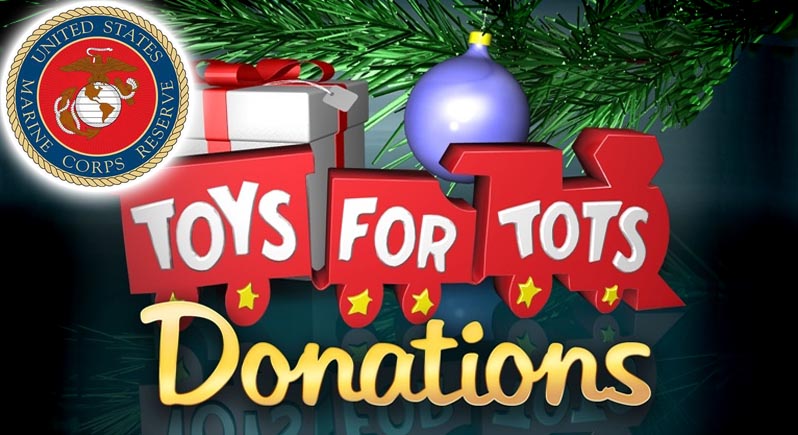 Orlando Ski & Travel Club

FEATURE TRIP
There's nothing quite like Crested Butte skiing. While it's known for its technical, steep "extreme" skiing, the vast majority of Crested Butte's terrain is intermediate to advanced intermediate. The top half of Mt. Crested Butte is renowned as the ski area's more challenging section, while the bottom half levels out to ideal beginner and intermediate skiing. Few resorts can boast such world-class, varied terrain. The frontside of the mountain, specifically, the trails off of the Red Lady Express, offer incredible, wide-open and relatively uncrowded beginner skiing. Intermediate skiers can enjoy quick laps off of Prospect and Gold Link Lift; while more advanced intermediates have tons of trail options off of Paradise and East River Express Lifts. Expert skiers can get their "extreme" on off the North Face Lift, Spellbound Bowl, Third Bowl and gate-accessed Teocali Bowl.


LIMITED SPACE REMAINS,
Check OSTC website and sign up for Wait List!
SKI TRIP UPDATE

Same price Check vs.Credit Card
Credit Card payment must be FULL PAYMENT.
Prices subject to change due to airline taxes, fuel surcharges & airport fees.
Ski- December 6-10, 2018…

Aspen, Colorado…
Pre-Holiday Luxury Trip at Great Pre-Season Price!
Price: $1,179 per person dbl occ. Includes RT air into Aspen, 4 nights in the heart of star studded Aspen at the quaint luxurious Limelight Boutique Hotel w/daily hot breakfast, pre-trip party & Welcome Reception. Lift tixs at low pre-season rate of $65 per day, for 4 wonderful ski mts! Come get in the spirit at Holiday decorated, fabulous Aspen!
SPACE AVAILABLE FOR 1 FEMALE
TRIP LEAVES NEXT THURSDAY!
Trip Leader: Steve Clark 407-803-2239
EMAIL: SClark2575@cfl.rr.com
Ski- January 26 – Feb 2, 2019 …
Big Sky Montana
FSC Trip… Big Mountain, Big Fun!
Price: $1,773 per person dbl occ. Includes RT air into Bozeman, 7 nights lodging at Huntley Lodge (optional Shoshone or Village Center condos), ground transfers, magnificent breakfasts, two FSC dinners with entertainment, a group lunch and après ski socials. Join us as the Florida Ski Council circles the wagons in Montana's premier ski destination!
SOLD OUT
REGISTER FOR WAIT LIST
Trip Leader:Jackie Warren 407-314-0207
EMAIL: jwa407@aol.com
Ski- February 9 –16, 2019...
Crested Butte, CO
Historic Old West Skiing and Good Times!
Price: from $1,733 per person dbl occ. Includes RT air, ground transfers, 7 nights luxurious lodging at the Grand Lodge Hotel with breakfast, or the Lodge at Mountaineer Square condos, steps from lifts. Pre-trip, welcome party, & apres ski parties includes the Amazing Ski Race. CB is a National Historic Landmark mining town w/several dining, drinking and shopping venues.
YOU CAN STILL SKI CB
ROOMS AND CONDO STILL AVAILABLE
FOR LIMITED TIME
Trip Leader: Dale Ulmer 407-920-6582
EMAIL: dalerulmer@gmail.com
Ski- February 23– Mar 2, 2019 …
Park City Utah
Slopeside FSC Trip…
Price: $2,218 per person dbl occ. Roundtrip air Orlando/Salt Lake City; rt 35 min. airport transfer; 7 nights ski in/ski out lodging at the at Snow Flower Condominiums; pre-trip party & welcome party; 2 FSC dinners w/DJ & dancing; mountain picnic; opportunity to ski Park City, Canyons & Deer Valley. Optional 1 day Ski opportunity at Powder Mountain.
SPACE AVAILABLE FOR 1 FEMALE
CONTACT TRIP LEADER TODAY
Trip Leader: Shelley Daniel 321-262-3694
EMAIL: debaryskigirl@gmail.com
Ski- March 2-9, 2019…
Telluride, CO
The Most Beautiful Place You Will Ever Ski and Party!

Price: $1,840 per person dbl occ. Includes RT air to Montrose, ground transfers, spectacular slope side condo units at Mountain Lodge, Pre-trip & Welcome Parties. Telluride is an authentic town with 8 block historic district lined w/colorful Victorian homes, elegant restaurant/boutiques & plenty of Old West saloons! A gondola links Mt Village to town. Trip leader Dan Davis is looking for a single female roommate to help fill another space on the tip, for information contact him at the below phone or email.
SOLD OUT
REGISTER FOR WAIT LIST
Trip Leader: Dan Davis 248-974-6258
EMAIL: dantes2@att.net
Ski/Tour–March 9–20, 2019…
Cortina & Venice, Italy
FSC European Unique Ski & Tour Experience!
Price: $3,641 pp dbl occ.Includes RT Air; all ground transfers; 7 hotel nights 5* Cortina, 3 hotel nights 4*Venice; bkfast daily, 5 dinners, Mt Lunch & Gala Party. Optional 6 ski days, with one unique ALL day circular ski experience, plus 2 local ski areas close to hotel; day tours to Bolzano, Conegliano, Innsbruck & Udine. Guided walking tour of Venice, bring walking shoes!
SOLD OUT
REGISTER FOR WAIT LIST
Trip Leader: Kathryn Hardage 407-341-3796
EMAIL: hardage.kathryn@gmail.com
Adventure - April 17-21, 2019…
Las Vegas
Party and Hiking!
Price: $1,150 per person dbl occ. Air NOT included; INCLUDED - Van Transportation; 4 nights Awesome Double Occupancy 4 Star Accommodations; Top Tier Vegas Show; Comedy Show; Mt Charleston Hike and Lunch; Local Attraction Tour; Red Rocks Hike; Valley of Fire Hike; Group Breakfast at Iconic Diner. Pre-Trip Party. See the Lights and the Strip a whole new way!
Trip Leader: Steve Clark 407-803-2239
EMAIL: SClark2575@cfl.rr.com


Trip Leader: Steve Clark
(407) 803-2239 E-mail: SClark2575@cfl.rr.com
Funday Humpday Social Happy

Hour for Active 20s, 30s, 40s
Wednesday, Dec 19th @ 6:00pm
Meet other people that love participating in activities such as Running, Hiking, Tennis, Snow Ski and Boarding Trips, Adventure and Party Trips! Just stop by, say hi and hang out for bit. We're meeting in a Super New Downtown Orlando location at the ACE Café with Easy, Convenient and Free Parking.4-7 pm Happy Hour Specials include $3 Domestic Drafts, $4 Wine, $4 Drinks and $6 Happy Hour Eats menu! RSVP on Meetup.com through the link below. Previous Hump Day Events have been a success, bring a friend, let's keep it going!
Hosted by Steve Clark - VP of Trips & HH Host
RSVP for the Active HH here:
YOUR

ORLANDO SKI AND TRAVEL CLUB
BOARD OF DIRECTORS
Kathryn Hardage, President

407-341-3796 EMAIL: hardage.kathryn@gmail.com
Steve Clark, Vice President of Trips
407-803-2239 EMAIL: SClark2575@cfl.rr.com
LeeAnne Trimble, Vice President of Year Round Activities
407-843-8014 EMAIL: breck356.prv@gmail.com

Rhonda Ulmer, Secretary
407-921-2656 EMAIL: rhondacpm@gmail.com
Jackie Warren, Treasurer

407-314-0207 EMAIL: jwa407@aol.com
Bob Mackey, Past President

407-647-2130 EMAIL: mackeybob@centurylink.net

Betsy Miller, Membership

407-221-3590 EMAIL nuey2@yahoo.com
Shelley Daniel, Parliamentarian

321-262-3694 EMAIL: debaryskigirl@gmail.com
Grier Silverbach, Programs

407-647-6009 EMAIL: silverbach@earthlink.net
Michael Beckman, Newsletter

386-747-6162 EMAIL:
FAMILYREALTYMIKEBECKMAN@HOTMAIL.COM
Sandy Racinski, Director at Large
407-497-6145 EMAIL: sracinsk@aol.com
Mike Beckman, Editor, Webmaster

407-619-2687 EMAIL: webmaster@orlandoskiandtravelclub.com
David Miller, FSC Delegate

407-619-6441 EMAIL: dwmski@yahoo.com
Orlando Ski and Travel Club organizes snow skiing, snowboarding trips. We also do adventure travel to places like New Zealand. OSTC planned trip, Aspen, Big Sky, Snowshoe, Crested Butte, Park City & Cortina Italy. Join Orlando Ski Club's monthly Social, 2nd Wednesday of every month.
FORWARD THE FUN

FEEL FREE TO FORWARD OUR NEWSLETTER TO YOUR FRIENDS & FAMILY
A LITTLE FUNNY
How do snowmen travel?
What did the snowman's hat say to the scarf?
ANSWERS AT THE BOTTOM OF NEWSLETTER
Orlando Ski & Travel Club, a proud member of

Indoor Skiing is one of the most effective ways to improve your snowboard and ski techniques.
State-of-the-art Simulators help you achieve perfect balance, edge precision and control of rotation.

LINKS TO:
Airport parking for $5 a day. Just s
how an OSC badge when you exit.
No reservations.
Also stay connected with

LAST MONTHS HAPPENINGS

New Zealand 2018
On Nov 3rd, 22 members of the Orlando Ski and Travel Club came together on to embarked on a Trip of a Lifetime to California, Australia, plus both the North and South Islands of New Zealand.
Places we experienced together - Queen Mary Ship/Hotel, Longbeach, Hollywood, Beverly Hills, Venice Beach, Sydney, Blue Mountains, Bondi Beach, Auckland, Waiheki Island Wineries, Hobbiton, Rotorua, Queenstown, Milford Sound and Superman Himself.
We traveled on - Boats, Planes, Helicopters, Buses, Vans, Ubers, Motorcycles, Carts, Gondolas, manned Kites, Parachutes & Rafts.
We dared to - Skydive, Bungy jump, Ride Dirt Motorcycles up the side of mountains, Paddle White Water Raft the level 4-5 Shotover River, Hang-glide, Hike, Swim, Throw Frisbee, Feed Rare Animals, Swing Clubs, Canopy Walk, Dance, Sing, Eat the most wonderful meals, Drink the best wine, and Taste out of this world beers all in the company of genuine Kiwis, Aussies and Maoris.
Where to next?
Steve Clark
Trip Leader
2018 NOVEMBER SOCIAL
MAGIC GAME
NEXT UP ON SKI TRIP SCHEDULE
ASPEN:
PRE-HOLIDAY TRIP
BIG SKY :
FSC EVENT, RACE FOR THE FLORIDA CUP. GOING FOR THE REPEAT.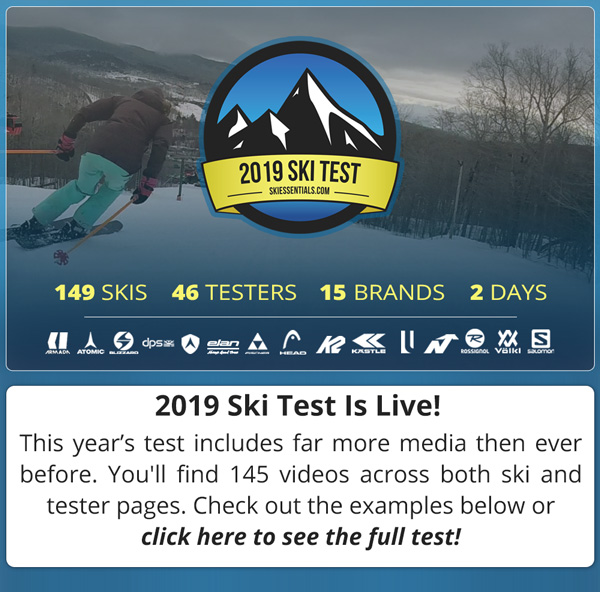 SKI ESSENTIALS

2019 SKI TEST
ANSWERS TO THE LITTLE FUNNY'S

By icicle, of course.
You hang around while I go on ahead.
TILL NEXT TIME,

YOUR FRIENDLY NEWSLETTER EDITOR M.B.