President's Message
FINALLY, some cooler weather for us Floridians! Many of Orlando Ski and Travel Club ski/board destinations have already received their initial dusting of powder! Trip space is very limited due to early lodging cut off dates, it's now or never for 2018-19 trips! Aspen has space for ONE FEMALE to share room with another female - trip departs SOON; Big Sky has opening for ONE FEMALE; Crested Butte needs ONE FEMALE and ONE MALE, plus rooms for TWO persons; Park City has space for ONE FEMALE; Telluride has space for TWO PERSONS; and, Cortina, Italy has ONE ROOM for 2 persons. ACT NOW!
Last year, OSTC changed our name & expanded our offerings to include ADVENTURE travel. These trips have been very popular, with two more currently planned. Las Vegas for April 2019 (SOLD OUT) and first time ever Montana Dude Ranch for September 2019, space available.

What's on YOUR bucket list? Wanna take a train trip to Savanah, stay riverside, dine at The Lady & Sons or Pink House, take the Garden of Good & Evil walking tour? Or, visit the historic Breakers Hotel in Palm Beach built by Henry Flagler in 1896? Or, take a scenic Bike and Barge European river cruise? If so, Travel Committee has the contacts to help you put your dream trip together, with you as the Trip Leader! It's FUN to lead a group and financial benefits for Trip Leadership MAY be included! PLEASE contact either myself (hardage.kathryn@gmail.com) or Steve Clark, VP of Trips (SClark2575@cfl.rr.com).

For local events, THIS Friday night, Nov 2nd, Magic game with lower bowl seats and Saturday, Nov 3rd College Park Jazz Festival with VIP table near Center Stage. Reserve your seats NOW! Plus, November Social outside on the patio at WP Ale House on Weds, Nov 14th!
It's YOUR club, take advance of all it has to offer!

I'll leave you with this thought from US Olympic Gold Medalist Snowboarder, Shaun White:
"I think the way to become the best is to just have fun."

Kathryn Hardage, President
Orlando Ski & Travel Club upcoming trips



PARK CITY

Want to spend your ski or board vacation in an incredible destination? Then join the Orlando Ski and Travel Club (OSTC) on our trip to Park City, Utah!
Here's why:
largest single ski resort in the U.S. with access to over 7,300 skiable acres, including a gondola connection to Canyons ski area.
stay in SLOPESIDE condos in Park City, with a town shuttle stop at the lodging property.
non-stop round trip flights from Orlando to Salt Lake City (no hassle with connecting flights).
just a 35-minute drive from Salt Lake to the Park City Mountain resort.
same lift ticket for Park City and Canyons.
opportunity for skiers to include a day or two at the beautiful Deer Valley ski resort, as well as an optional ski day at Powder Mountain.
awesome ski town with tons of restaurants, bars and shopping
trip includes parties with food and dancing, as well as a fun race, sponsored by the Florida Ski Council (FSC).
So, come join the Orlando Ski and Travel Club and fellow skiers and boarders throughout Florida to share in the adventure…we do all the planning for you, and you're guaranteed to find a ski buddy or two!
2018 - 2019
ORLANDO SKI AND TRAVEL CLUB
TRIPS
TIME IS RUNNING OUT
Same price Check vs.Credit Card
Credit Card payment must be
FULL PAYMENT.
Prices subject to change due to airline taxes, fuel surcharges & airport fees.
LODGING DROP DATES ARE EARLY THIS YEAR, REGISTER NOW TO ENSURE YOUR SPACE ON YOUR TRIP(S) OF CHOICE!
Ski- December 6-10, 2018…Aspen, Colorado…Pre-Holiday Luxury Trip at Great Pre-Season Price!
Price: $1,179 per person dbl occ. Includes RT air into Aspen, 4 nights in the heart of star studded Aspen at the quaint luxurious Limelight Boutique Hotel w/daily hot breakfast, pre-trip party & Welcome Reception. Lift tixs at low pre-season rate of $65 per day, for 4 wonderful ski mts! Come get in the spirit at Holiday decorated, fabulous Aspen!
SPACE AVAILABLE FOR ONE FEMALE SIGN UP NOW!
Trip Leader: Steve Clark 407-803-2239

EMAIL: SClark2575@cfl.rr.com
Ski- January 26 – Feb 2, 2019 …Big Sky Montana, FSC Trip… Big Mountain, Big Fun!
Price: $1,773 per person dbl occ. Includes RT air into Bozeman, 7 nights lodging at Huntley Lodge (optional Shoshone or Village Center condos), ground transfers, magnificent breakfasts, two FSC dinners with entertainment, a group lunch and après ski socials. Join us as the Florida Ski Council circles the wagons in Montana's premier ski destination!
SPACE AVAILABLE FOR ONE FEMALE

HUNTLEY 1st CLASS ROOM
Trip Leader:Jackie Warren 407-314-0207
EMAIL: jwa407@aol.com
Ski- February 9 –16, 2019...Crested Butte, CO... Historic Old West Skiing and Good Times!
Price: from $1,733 per person dbl occ. Includes RT air, ground transfers, 7 nights luxurious lodging at the Grand Lodge Hotel with breakfast, or the Lodge at Mountaineer Square condos, steps from lifts. Pre-trip, welcome party, & apres ski parties includes the Amazing Ski Race. CB is a National Historic Landmark mining town w/several dining, drinking and shopping venues.
SPACE AVAILABLE FOR ONE FEMALE TO SHARE ROOM WITH ANOTHER FEMALE
&
SPACE AVAILABLE FOR ONE MALE TO SHARE ROOM WITH ANOTHER MALE, PLUS ROOMS FOR TWO PERSONS
Trip Leader: Dale Ulmer 407-920-6582
EMAIL: dalerulmer@gmail.com
Ski- February 23– Mar 2, 2019 …Park City Utah, Slopeside FSC Trip…
Price: $2,218 per person dbl occ. Roundtrip air Orlando/Salt Lake City; rt 35 min. airport transfer; 7 nights ski in/ski out lodging at the at Snow Flower Condominiums; pre-trip party & welcome party; 2 FSC dinners w/DJ & dancing; mountain picnic; opportunity to ski Park City, Canyons & Deer Valley. Optional 1 day Ski opportunity at Powder Mountain.
SPACE AVAILABLE FOR ONE FEMALE TO SHARE ROOM WITH ANOTHER FEMALE.
Trip Leader: Shelley Daniel 321-262-3694
EMAIL: debaryskigirl@gmail.com
Ski- March 2-9, 2019… Telluride, CO… The Most Beautiful Place You Will Ever Ski and Party!

Price: $1,840 per person dbl occ. Includes RT air to Montrose, ground transfers, spectacular slope side condo units at Mountain Lodge, Pre-trip & Welcome Parties. Telluride is an authentic town with 8 block historic district lined w/colorful Victorian homes, elegant restaurant/boutiques & plenty of Old West saloons! A gondola links Mt Village to town. Trip leader Dan Davis is looking for a single female roommate to help fill another space on the tip, for information contact him at the below phone or email.
ONLY ONE ROOM FOR TWO PERSONS
ACT NOW!!!
Trip Leader: Dan Davis 248-974-6258

EMAIL: dantes2@att.net
Ski/Tour–March 9–20, 2019…Cortina & Venice, Italy…FSC European Unique Ski & Tour Experience!
Price: $3,641 pp dbl occ.Includes RT Air; all ground transfers; 7 hotel nights 5* Cortina, 3 hotel nights 4*Venice; bkfast daily, 5 dinners, Mt Lunch & Gala Party. Optional 6 ski days, with one unique ALL day circular ski experience, plus 2 local ski areas close to hotel; day tours to Bolzano, Conegliano, Innsbruck & Udine. Guided walking tour of Venice, bring walking shoes!
ONLY ONE ROOM FOR TWO PERSONS.

ACT NOW!!!
Trip Leader: Kathryn Hardage 407-341-3796

EMAIL: hardage.kathryn@gmail.com
Adventure - April 17-21, 2019…Las Vegas… Party and Hiking!
Price: $1,150 per person dbl occ. Air NOT included; INCLUDED - Van Transportation; 4 nights Awesome Double Occupancy 4 Star Accommodations; Top Tier Vegas Show; Comedy Show; Mt Charleston Hike and Lunch; Local Attraction Tour; Red Rocks Hike; Valley of Fire Hike; Group Breakfast at Iconic Diner. Pre-Trip Party. See the Lights and the Strip a whole new way!
Trip Leader: Steve Clark 407-803-2239
EMAIL: SClark2575@cfl.rr.com
2019 Vegas Baby! with Day Hiking
The Dude Ranch trip is filling up fast,
Reserve Now
for preferred lodging accommodations.



Trip Leader: Steve Clark
(407) 803-2239
E-mail: SClark2575@cfl.rr.com
Funday Humpday Social
Happy Hour
for
Active 20s, 30s, 40s
Wednesday, 11/21/18 @ 6:00pm
Funday Humpday Social Happy Hour for Active 20's 30's and 40's to meet other people that love participating in activities such as Running, Hiking, Tennis, Snow Ski and Boarding Trips, Adventure and Party Trips! Just stop by, say hi and hang out for bit. We're meeting in a Super New Downtown Orlando location at the ACE Café with Easy, Convenient and Free Parking. 4-7pm Happy Hour Specials include $3 Domestic Drafts, $4 Wine, $4 Drinks and $6 Happy Hour Eats menu! RSVP on Meetup.com and Save this date on your calendar now!

Hosted by Steve Clark - VP of Trips & HH Host
RSVP for the Active HH here:
YOUR

ORLANDO SKI AND TRAVEL CLUB
BOARD OF DIRECTORS
Kathryn Hardage, President

407-341-3796 EMAIL: hardage.kathryn@gmail.com
Steve Clark, Vice President of Trips
407-803-2239 EMAIL: SClark2575@cfl.rr.com
LeeAnne Trimble, Vice President of Year Round Activities
407-843-8014 EMAIL: breck356.prv@gmail.com

Rhonda Ulmer, Secretary
407-921-2656 EMAIL: rhondacpm@gmail.com
Jackie Warren, Treasurer

407-314-0207 EMAIL: jwa407@aol.com
Bob Mackey, Past President

407-647-2130 EMAIL: mackeybob@centurylink.net

Betsy Miller, Membership

407-221-3590 EMAIL nuey2@yahoo.com
Shelley Daniel, Parliamentarian

321-262-3694 EMAIL: debaryskigirl@gmail.com
Grier Silverbach, Programs

407-647-6009 EMAIL: silverbach@earthlink.net
Michael Beckman, Newsletter

386-747-6162 EMAIL:
FAMILYREALTYMIKEBECKMAN@HOTMAIL.COM
Sandy Racinski, Director at Large
407-497-6145 EMAIL: sracinsk@aol.com
David Pugh, Webmaster

407-619-2687 EMAIL: webmaster@orlandoskiandtravelclub.com
David Miller, FSC Delegate

407-619-6441 EMAIL: dwmski@yahoo.com

KEEP SCROLLING
MORE NEWSLETTER
Orlando Ski and Travel Club organizes snow skiing & snowboarding trips. We also do adventure travel to destinations like New Zealand. OSTC planned trips this year are Aspen, Big Sky, Snowshoe, Crested Butte, Park City & Cortina, Italy. Join Orlando Ski and Travel Club's monthly Social, 2nd Wednesday of every month.

FORWARD
THE FUN
FEEL FREE TO FORWARD OUR NEWSLETTER ON TO YOUR FRIENDS & FAMILY
INFORMATION FROM SOME OF OUR PARTNERS

Orlando Ski & Travel Club, a proud member of

Practice indoor for perfect technique!
Indoor Skiing is one of the most effective ways to improve your snowboard and ski techniques.
State-of-the-art Simulators help you achieve perfect balance, edge precision, and control of rotation.

Airport parking for $5 a day. Just show an OSTC badge when you exit.
No reservations.



Also stay connected with

A Little Funny

Why are scrambled eggs like a losing alpine skier?

Why are most snowboard jokes one liners?

ANSWERS AT BOTTOM OF NEWSLETTER
LAST MONTHS HAPPENINGS

Funday Humpday
Social Happy Hour
for Active 20s, 30s, 40s
OCTOBER 2018
SOCIAL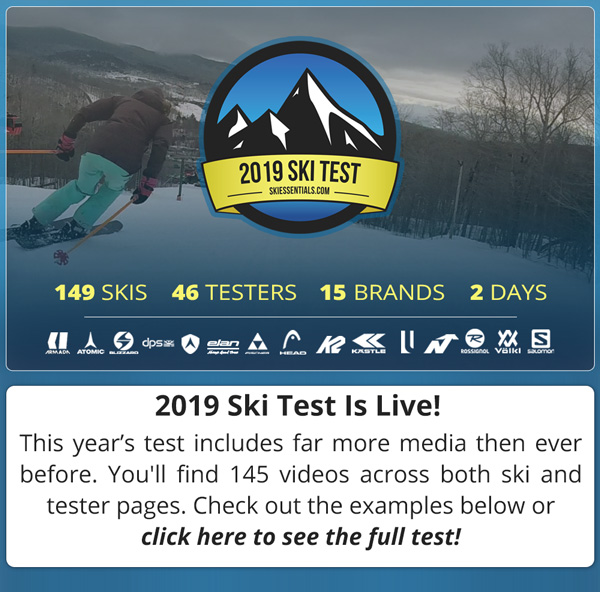 SKI ESSENTIALS

2019 SKI TEST
SKI TRIVIA

FOR THIS MONTH

Question? Which resort claims most ski-able acreage?
Question? which resort features heated bubble chairlifts?
Question? what is title of the NSP first aid course for ski patrollers?
Answers to last months Questions
What year was the NSP founded?

Answer: 1938

Roger Langley, president of National Ski Association asked Minnie Dole to organize national patrol in 1938.
Which North American ski resort was founded by Chet Huntley, co-anchor of The Huntley-Brinkley Report which aired back in the late 50s and 60s?

a. Crested Butte, Colorado
b. Saddleback Mt, Maine
c. Park City Mt .Resort, Utah
d. Big Sky Resort, Montana
ANSWER: Big Sky Resort

Which skiing event has only red gates?

Answer: Downhill

Downhill is the fastest and most dangerous event of all. Racers are going almost straight downhill at speeds some people would be scared to go at in a car.
COME TO THE NEXT SOCIAL FOR THE ANSWERS OR SEE NEXT MONTHS NEWSLETTER

ANSWERS TO THE LITTLE FUNNY'S

Because they've both been beaten.

So the skiers can understand them.

TILL NEXT TIME

YOUR FRIENDLY NEWSLETTER EDITOR
M.B.